For many, our pets are another member of our family. More and more, more of us travel with our inseparable friends by land, sea and air.
Above all, plan your trip in advance so that you will not have last minute surprises and you will turn your trip into an unforgettable experience. If you are planning your next trip with your faithful friend, read on and discover a series of tips.
1. Each airline has its own regulations
Make sure the airline allows you to fly with pets. Not all of them allow animals and each one of them establishes its own restrictions. As a general rule, cats and dogs weighing less than 8 kg can travel in the cabin; the rest, they will do it in the cellar; except, service and / or assistance animals that always travel in the cabin with their owner for free.
2. Necessary documentation
No pet can access a plane if it is not properly identified with its chip and it must have all the documentation required by the current airline.
On the one hand, your pet's passportis mandatory to travel to any destination. This document is issued by your veterinarian. On the other hand, the health card must be updated with the vaccination and deworming calendar. Also, some companies may require ahealth certificate of no more than 10 days from the veterinarian.
3. Avoid feeding it before the flight
It is not advisable for your pet to binge on food before flying, but make sure it is well hydrated. In addition, it is advisable that you have done your business before boarding, in this way, you will travel calm and relaxed.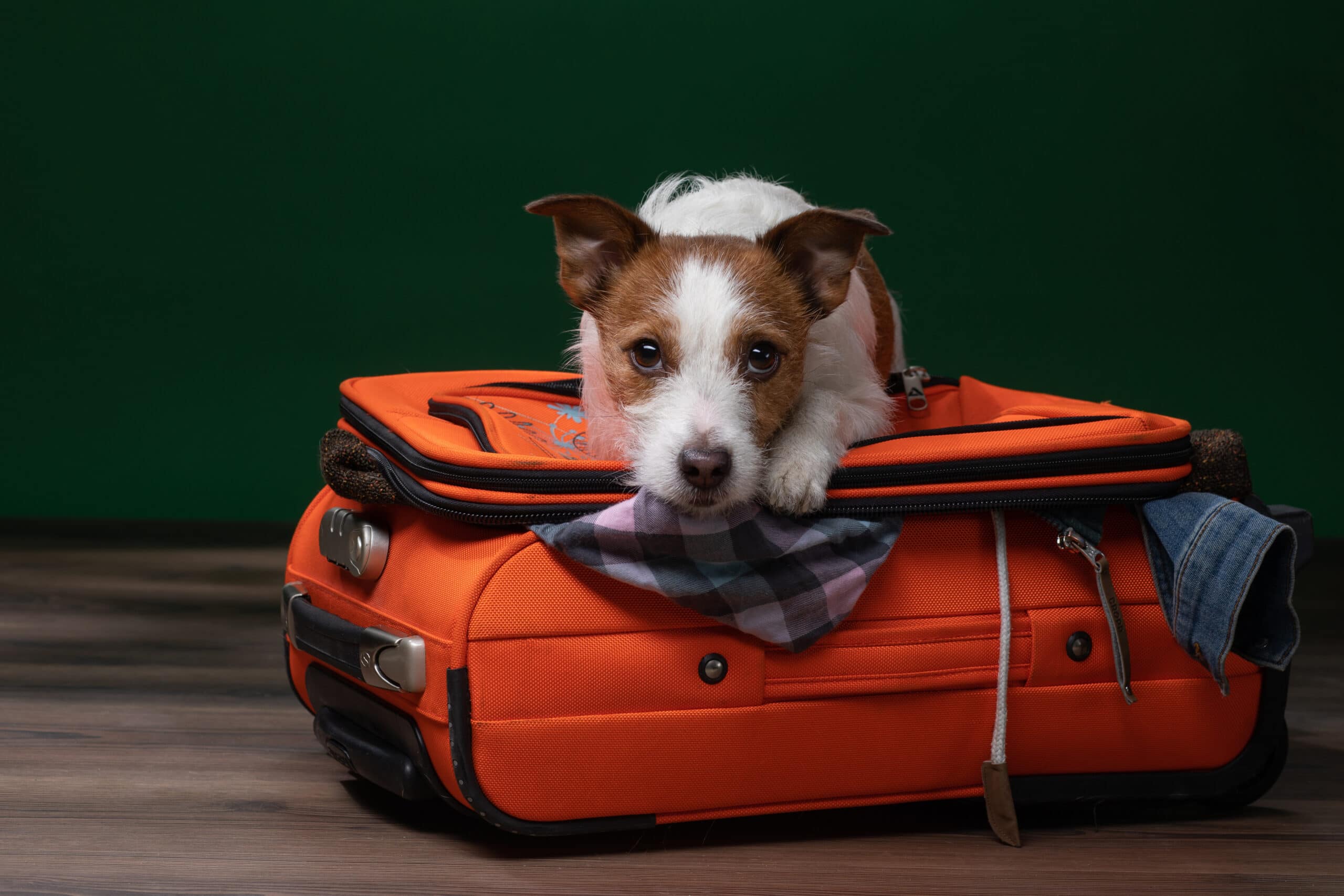 4. Prepare your suitcase!
Yes, you read it right. Your pet needs its own suitcase with its essentials. In addition to the necessary and mandatory documentation, remember the things you will need: drinking fountain, feeder, brush, toys and medicines.
5. Choose a good destination
There are more and more pet-friendly places and many cities or countries make it very easy for us, since they are used to admitting them in all kinds of places. This type of accommodation will make the trip comfortable for you and your pet.
Have you ever traveled with your pet by plane?
At Aerobús your pet is welcome. Remember that you must travelproperly in your carrier so as not to inconvenience the rest of the passengers. Moreover, it has no additional cost. Assistance animals can travel with their owner.
In just 35 minutes we take you to El Prat airport from the center 24 hours a day. Check our scheduleshere and buyyour ticket now.