What are you plans for the next holiday? What's the best way to get to Barcelona Airport? You don't need to worry about your luggage, if you need to travel during the night or if you plane departures from T1 or T2. With Aerobúsyou will arrive just in time. From the city center to the Airport in 35 minutes.
Aerobus Route: Where Do I Get On?
The fastest bus to the Airport Terminal 1 and Terminal 2 is Aerobús. There are two lines. A1 line goes to Airport El Prat T1 and it leaves every 5 minutes. A2 line goes to Airport El Prat T2 B and it leaves every 10 minutes. From 24 May, A2 bus stops at T2 C, too!
Both lines made the same stops in the city center: Plaça Catalunya, Sepúlveda and Plaça Espanya. Each of them, runs to Terminal 1 (A1) or to Terminal 2 (A2).
Plaça Catalunya: Aerobus service starts in the city center of Barcelona in Plaça Catalunya You will find our bus stop in front of El Corte Inglés store, just across the road from the pedestrianized Passeig de Gràcia. At the same bus stop, you will find our bus stop staff. They will help you about our service and you can buy tickets. Also, you will see our ticket vending machines to buy your tickets in advance by cash or credit card.
Sepúlveda: the second bus stop is in Sepúlveda street, between Comte Borrell and Comte Urgell streets. Pay attention! Make sure to check which terminal you are flying out of as there are separate buses for T1 and T2.
Plaza España: the bus stop is at the same Espanya square near Las Arenas store. It is the last bus stop before the Airport. Remember threre stop both lines!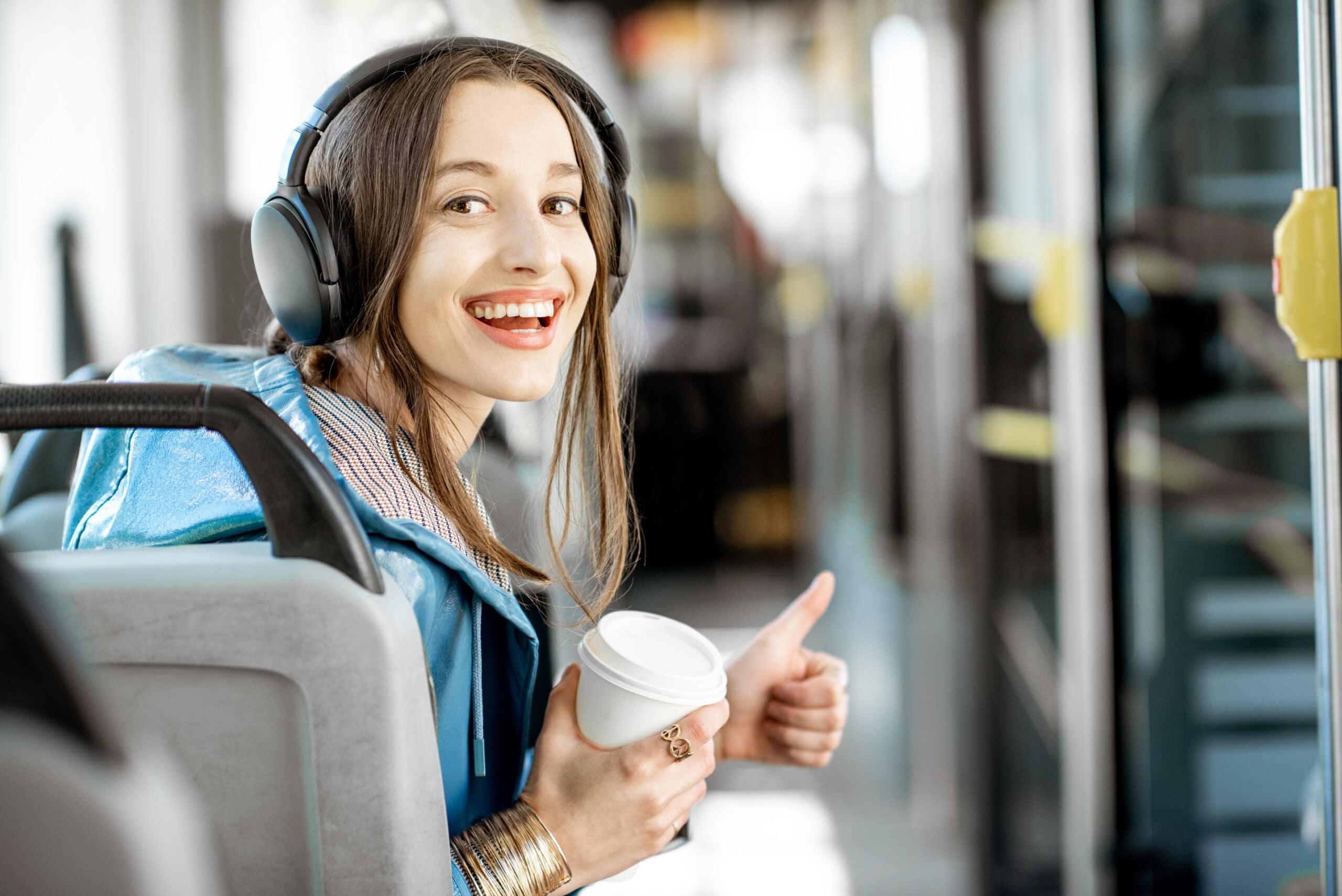 Forget about rushing and stress! In Aerobús you will travel quickly, comfortably and safely. Enjoy the trip before even start. If you prefer, you can buy tickets online to travel with more peace of mind!