La Pedrera is a UNESCO World Heritage Site and an essential place to visit in Barcelona. Casa Milà, popularly known as La Pedrera, is the architect's last civic architectural project.
It is the city center of Barcelona, Passeig de Gràcia. You can walk from Aerobús bus stop at Plaça Catalunya about 1 kilometer or you can take metro (line L3).
The building was commissioned (1906-1912), by Pere Milà and his wife Roser Segimon. At the time, it was controversial because of its undulating stone façade. Today, it has been headquarters of the Fundació Catalunya La Pedrera which manages the visit to the building and cultural and educative activities.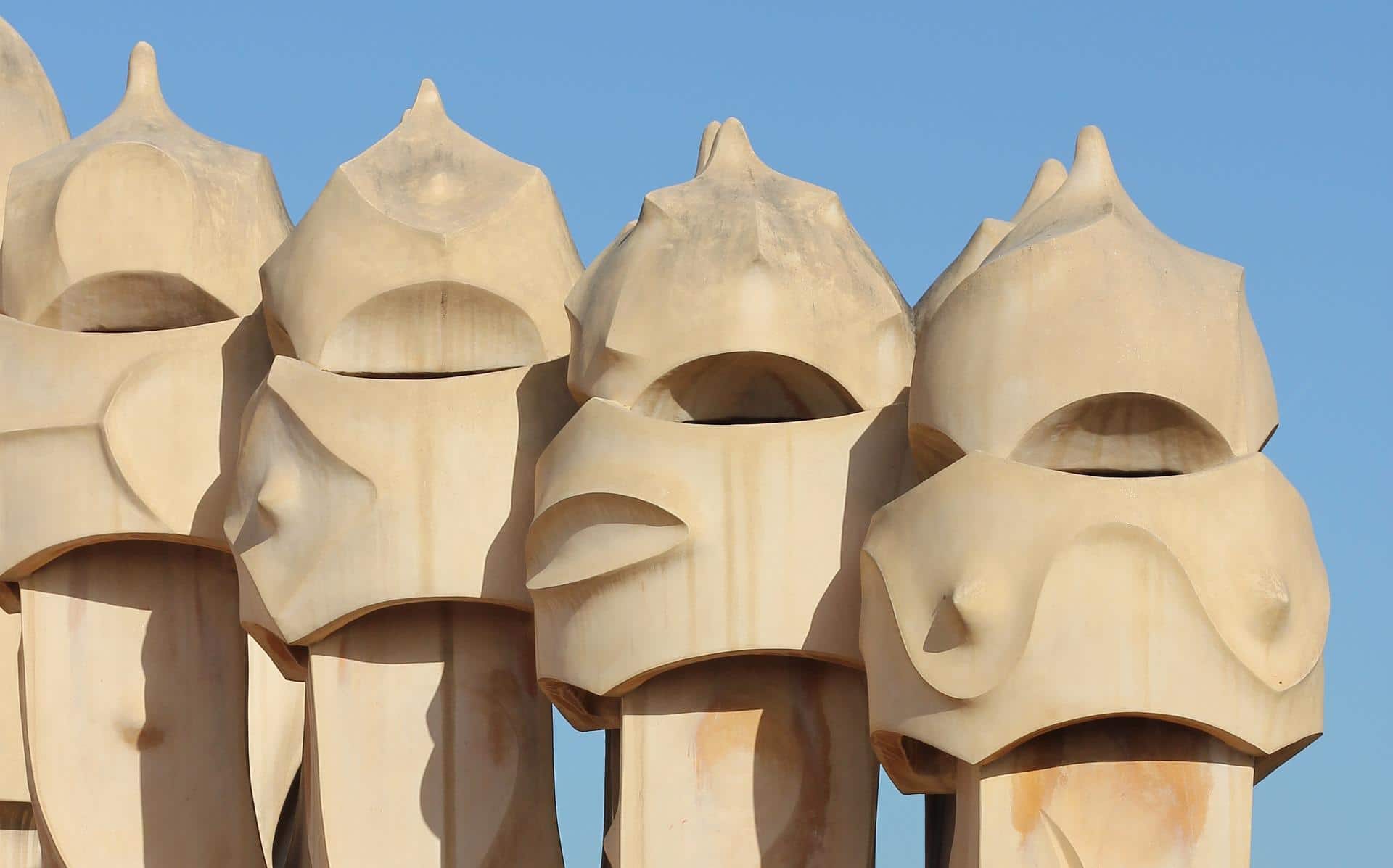 What can you visit?
Warrior Rooftop: The chimneys stand in hierarchical lines of warriors turned to stone.
The Apartment: This apartment showshow a bourgeois family in Barcelona lived in the 20th century.
The whale Attic
The flower and butterfly courtyard.
Three curiosities related to this unique building:
Gaudí was a pioneer in recycling by reusing waste glass and ceramics for decorative purposes, both in chimneys and air vents and in the elaboration of trencadís.
It was the first house on Paseo de Gracia with underground parking for carriages.
There is not a single load-bearing wall in the entire building, it is all columns and open spaces.
Remember you can travel from Josep Tarradellas Barcelona-El Prat Airport with Aerobús, the official bus service.
More information: www.lapedrera.com