Traveling is usually synonymous with vacations and happiness, but it also entails some stress: organizing trips well in advance to get to the airport on time, arriving in an unfamiliar city and not knowing what transport to take to get to the accommodation, get to your own city and want to get home quickly and comfortably … With Aerobús you'll travel comfortable and safe all the time

Regardless of whether you go or whether you come to he Josep tarradellas Barcelona- El Prat airport, taking the shuttle bus service that connects the airport with the city center is the best choice. And you will wonder why, here are all the reasons for you to always prioritize quality, comfort and safety:
1. Free Wifi
Something essential today. All buses have free Wifi so that you are connected to the network at all times and forget about spending your mobile data.
2.
USB charging system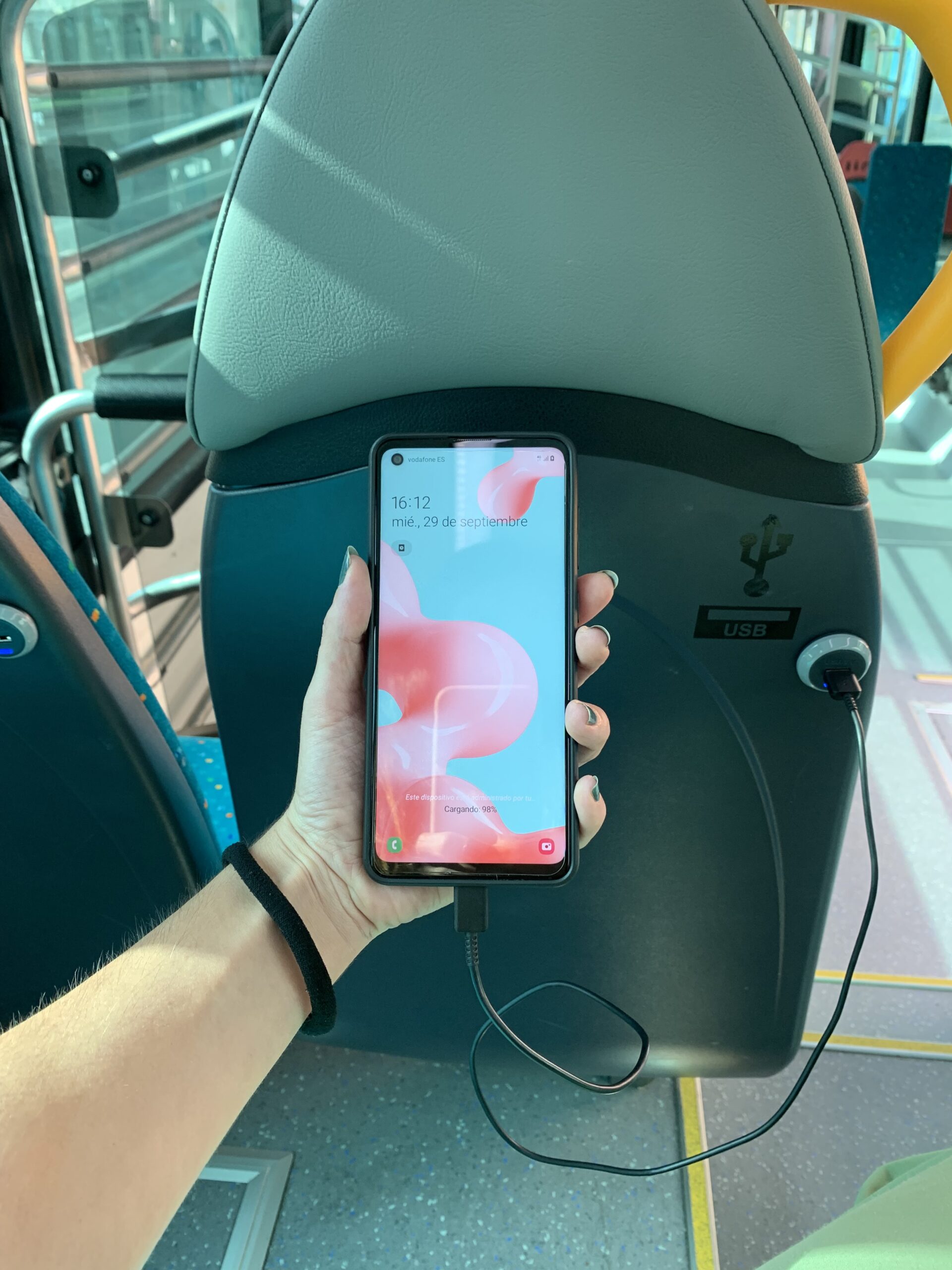 In all the seats you can find an entrance to connect USB, even in the bars near the luggage area.
4. Interior trunks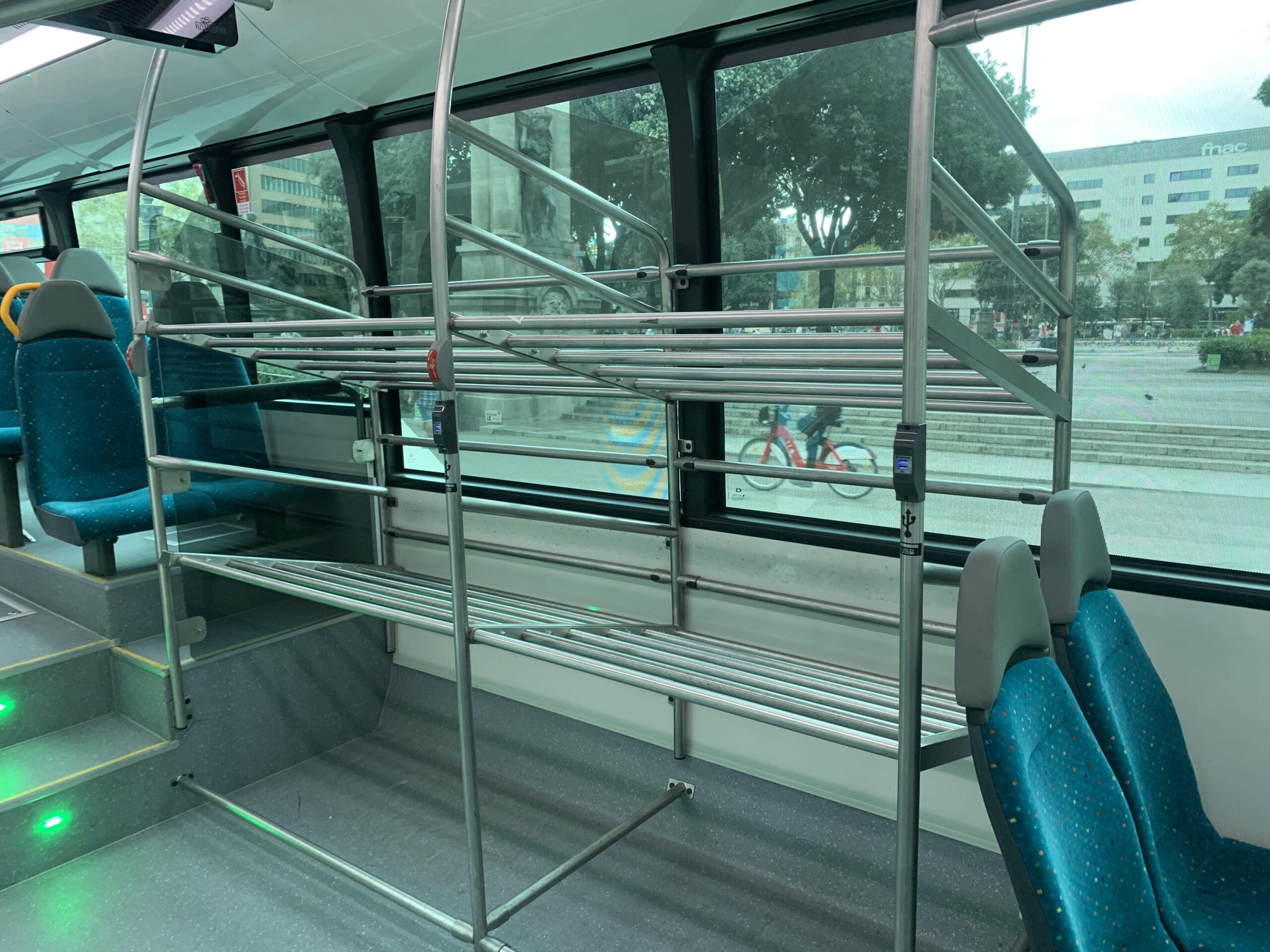 Are you going to travel heavily loaded? Don't worry, inside the Aerobús there is a wide area to leave your luggage and you can travel relaxed and comfortable.
5. Núvol TV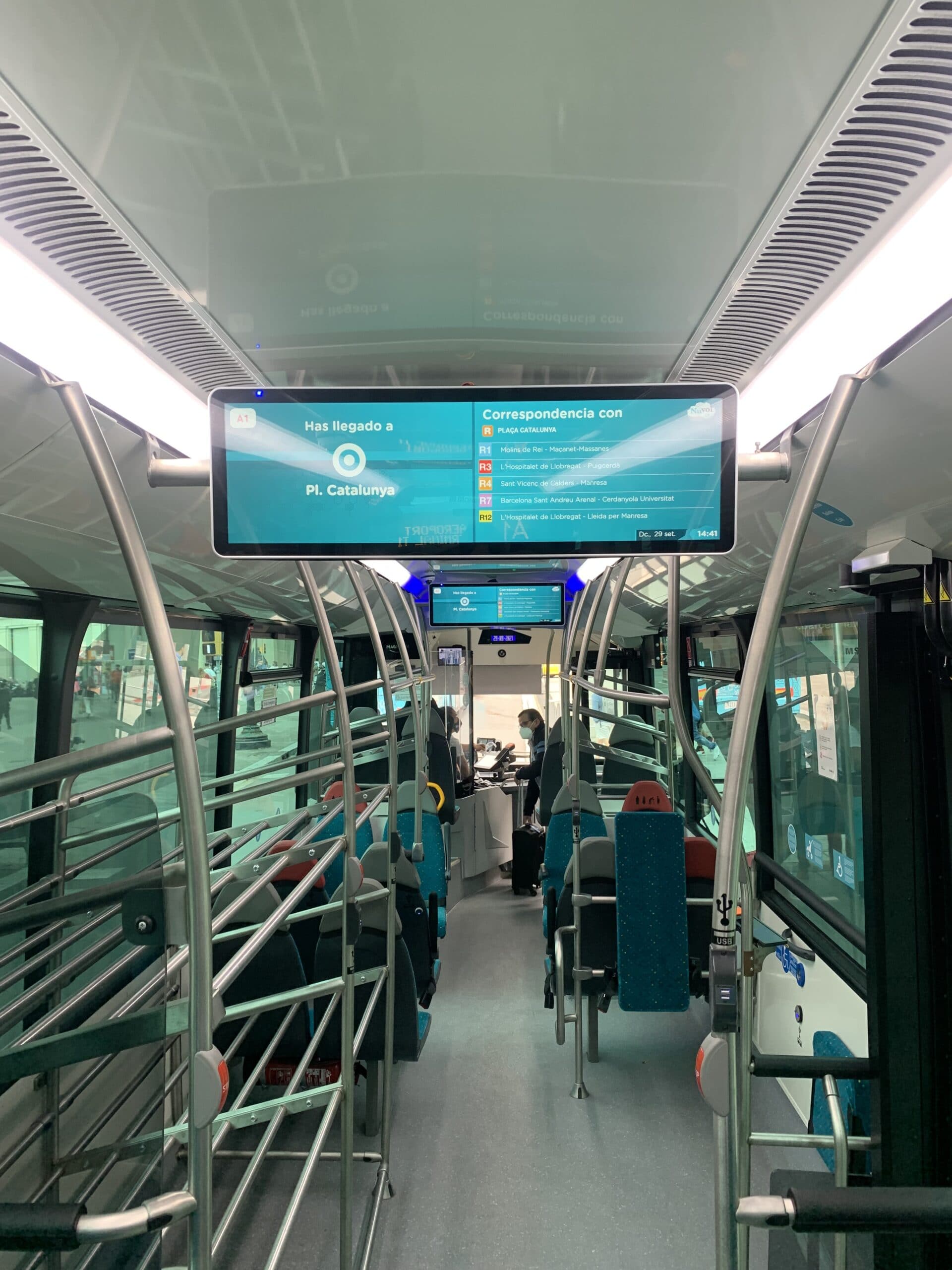 The buses have two TV where you can find entertainment and current content, a cultural agenda, weather information, connections with other transports and updated information on Josep Tarradellas airport flights. You will be up to date with all news!
6. Hydroalcoholic
gel dispensers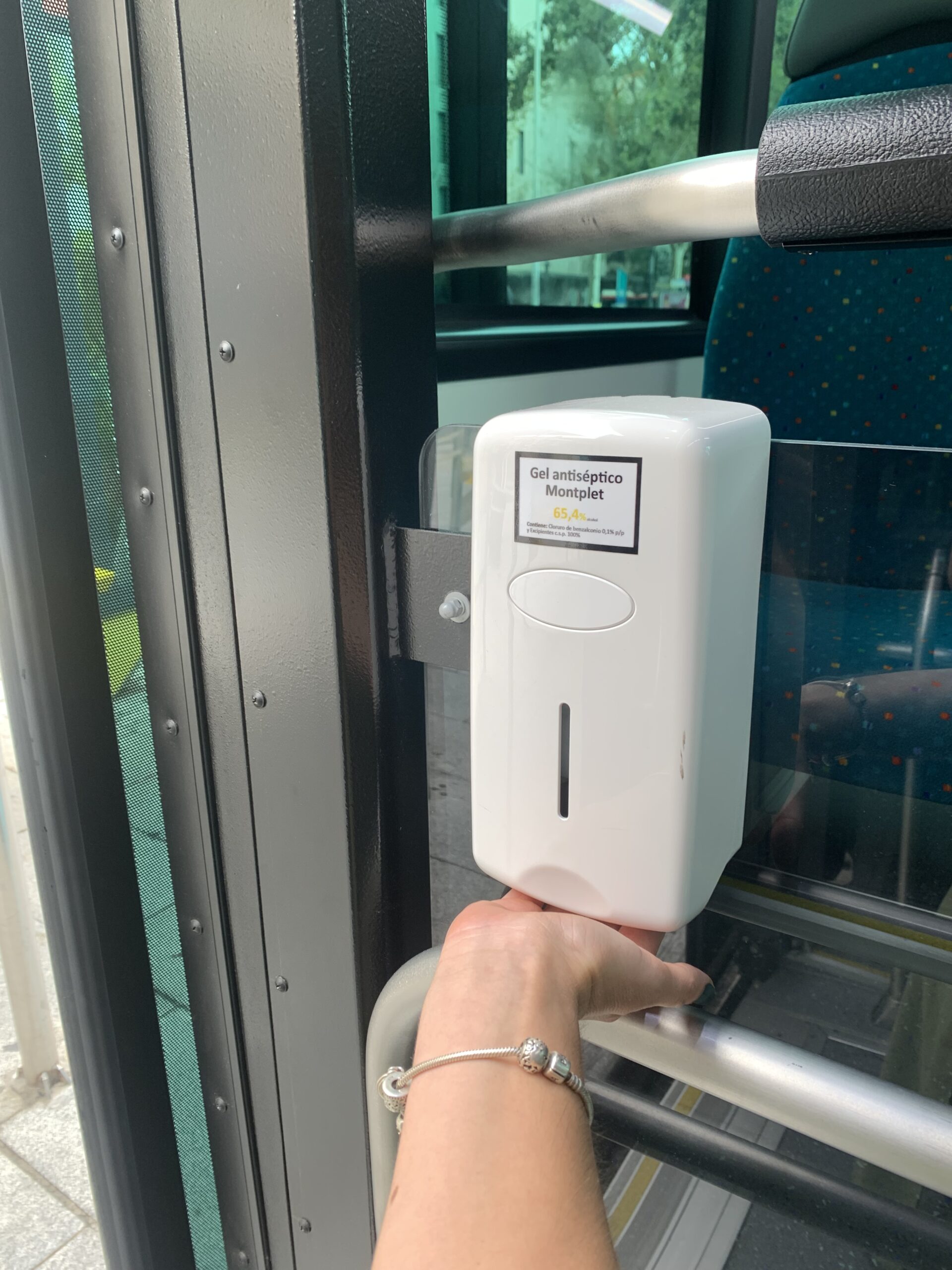 On all buses there are hydro-alcoholic gel dispensers both at the front and rear doors.
7. Continuous air renewal system
It guarantees 99.76% the elimination of viruses and 93% that of fungi and bacteria.
8. Vehicles adapted for people with reduced mobility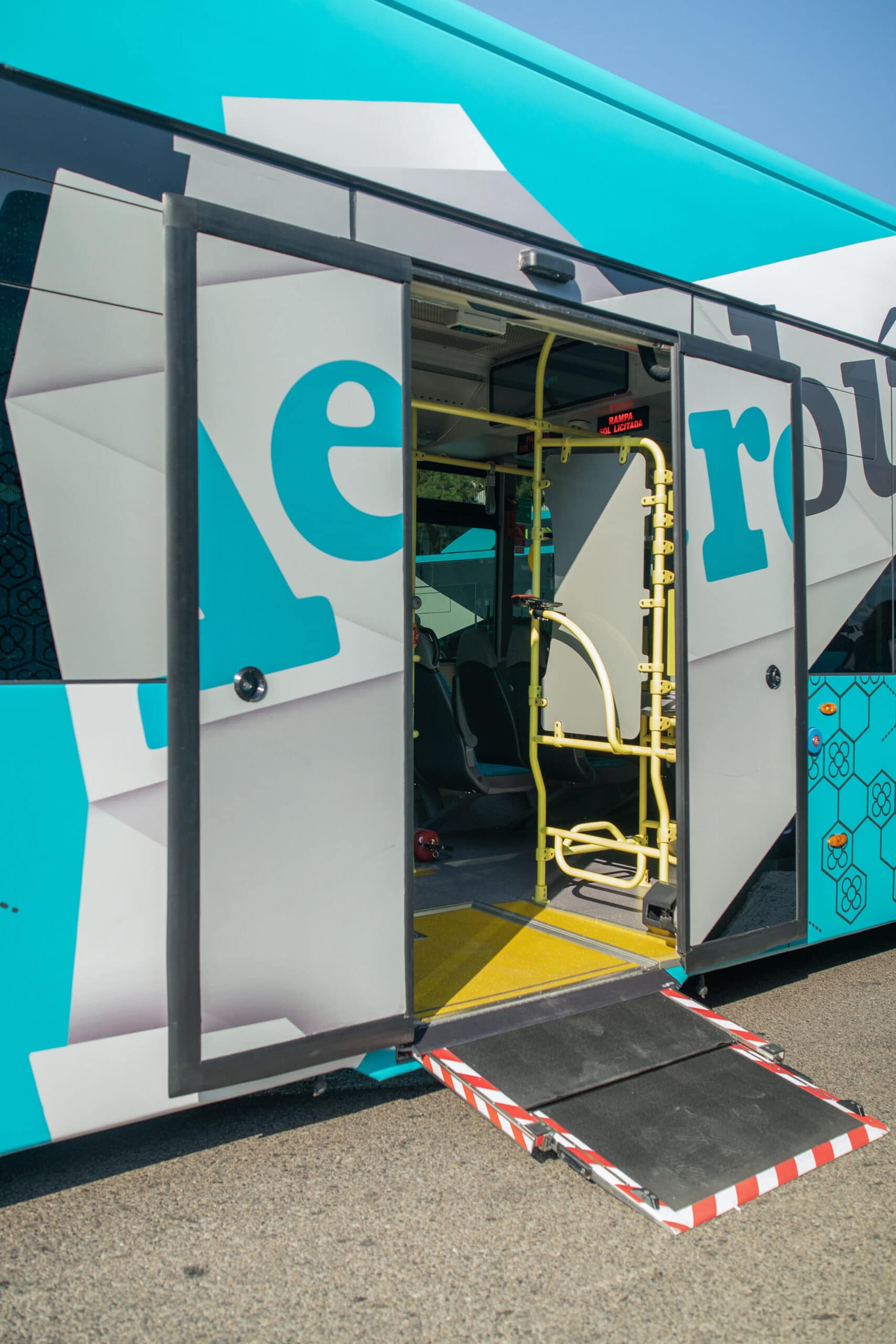 All buses have a ramp at the back door and space for a wheelchair with a seat belt.
9. Surveillance system
Inside the bus there are cameras connected to remote control to guarantee the safety of the passengers at all times.
10. Automatic fire extinguishing system
.
In addition, traveling with Aerobús you help the enviroment because you collaborate with sustainable transportsince the bus fleet is made up of hybrids and electric vehicles.
And what are you waiting for to try all the comforts that Aerobús offers you? For more convenience, download the App and you will see how easy it is to buy the tickets with a single click.